"It's taken a lot of work and persistence to get people to come on board…but I think there's a shift in the industry and people are seeing the efficiency of technology."
                                    – Eddie Mullon
While talking about the social media tools that changed the fashion PR industry such as Instagram, YouTube and blogs it would be unfair not to mention the Fashion GPS System which is a system designed for fashion pr businesses.
Story of Fashion GPS
Fashion GPS® is a software system developed by Eddie Mullon in 2004 in order to develop the fashion industry's public relations functions. It started with the need for a sample tracking system that one of Eddie Mullon's clients, PR powerhouse KCD, asked for.
With this request, Mullon started his business focused on pr sample trackings. However, in the beginning, the system was not web-based and it was not available for multiple users to access. When Marc Jacobs showed interest in Mullon's system he renovated and changed it to a web-based system that allows multiple users to access.
Through years, with the rise of technology and the expanding workload around pr, the industry needed more tools on the system. So step by step, Fashion GPS® software developed around key products such as connecting brands to media and buyers, sample tracking (GPS SAMPLES®), managing contacts, lookbooks, fashion shows and events management (GPS EVENTS®). Finally, in 2016 Fashion GPS merged with the marketing company, Augure, and it rebranded as Launchmetrics.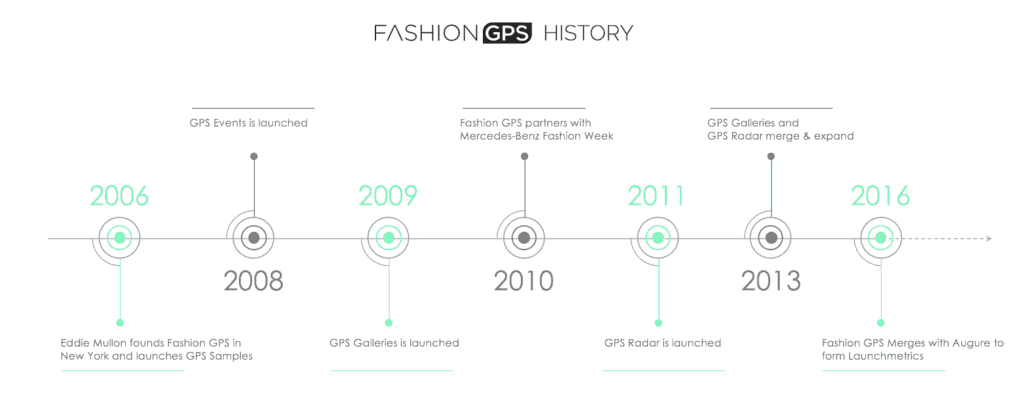 Copyright © ,LaunchMetrics
So Why Fashion GPS Is "That" Important For the PR Industry and How It Works
After its quick success in the fashion PR industry, the company had around 200 employees in 2018 across 1o worldwide offices with clients such as Gucci, Dior, L'Oréal, Adidas and Topshop. Having these kinds of significant and successful companies as clients, it can be seen that Fashion GPS has become the bread and butter of the fashion PR industry with making the work as simple as possible for companies.
Fashion GPS made sample trafficking as easy as sending an email…It changed the industry, 100 per cent."

 -Aliza Licht (DKNY Marketing and Communication Executive)
-Sample Tracking
Fashion GPS allows companies to monitor their products via sample management software. By this system, companies can easily track the status or the location of each product and to which company they've sent the samples. This digital tool also connects brands to media and buyers, and a company's international offices to each other allowing them to see each team's sample availabilities.
PR coverages can be organized easily by reserving samples for shootings or events via this software allowing teams to collaborate with each other.
This software reduced sample loss of 85%, allowing companies to follow unreturned and gifted items.

-Digital Showroom (Look book)
Launchmetrics introduced the digital showroom system as a platform to archive product images, press clips and runway looks by season or other categories in order to help companies not to lose valuable assets.
By this system, companies can send the look books to their contacts which allows them to download sample images for their coverages or stories. Another benefit of this software is that companies can evaluate which products or looks are more favoured through key influencers of the brand by looking at the viewings of each image.
125 k images downloaded every month by Digital Showroom system.
What About Fashion Weeks?
As PR is an industry where digital engagement is a must-have, Fashion GPS can be seen as the link between PR and technology. With special fashion events each year, PR workload gets busier than usual where brands and businesses prepare to present their new collections to the fashion and media world. As one of the most known examples to these events, Fashion Weeks are the busiest time of the year for the industry, especially for the PR departments.
Before the Fashion GPS system, the fashion week experience was very traditional with long cues, last-minute mixed seating plans and numerous paperwork. However, after Fashion GPS started managing 80% of the Mercedes Benz Fashion Week shows in 2014, it has got easier to attend fashion weeks thanks to tech systems that provided online invitations, seatings and managed contact lists.
We can easily say that the Fashion GPS system saved the Fashion Weeks with its latest digital developments and it helped reduce the mess of mixed work both for businesses and individuals who attend the shows.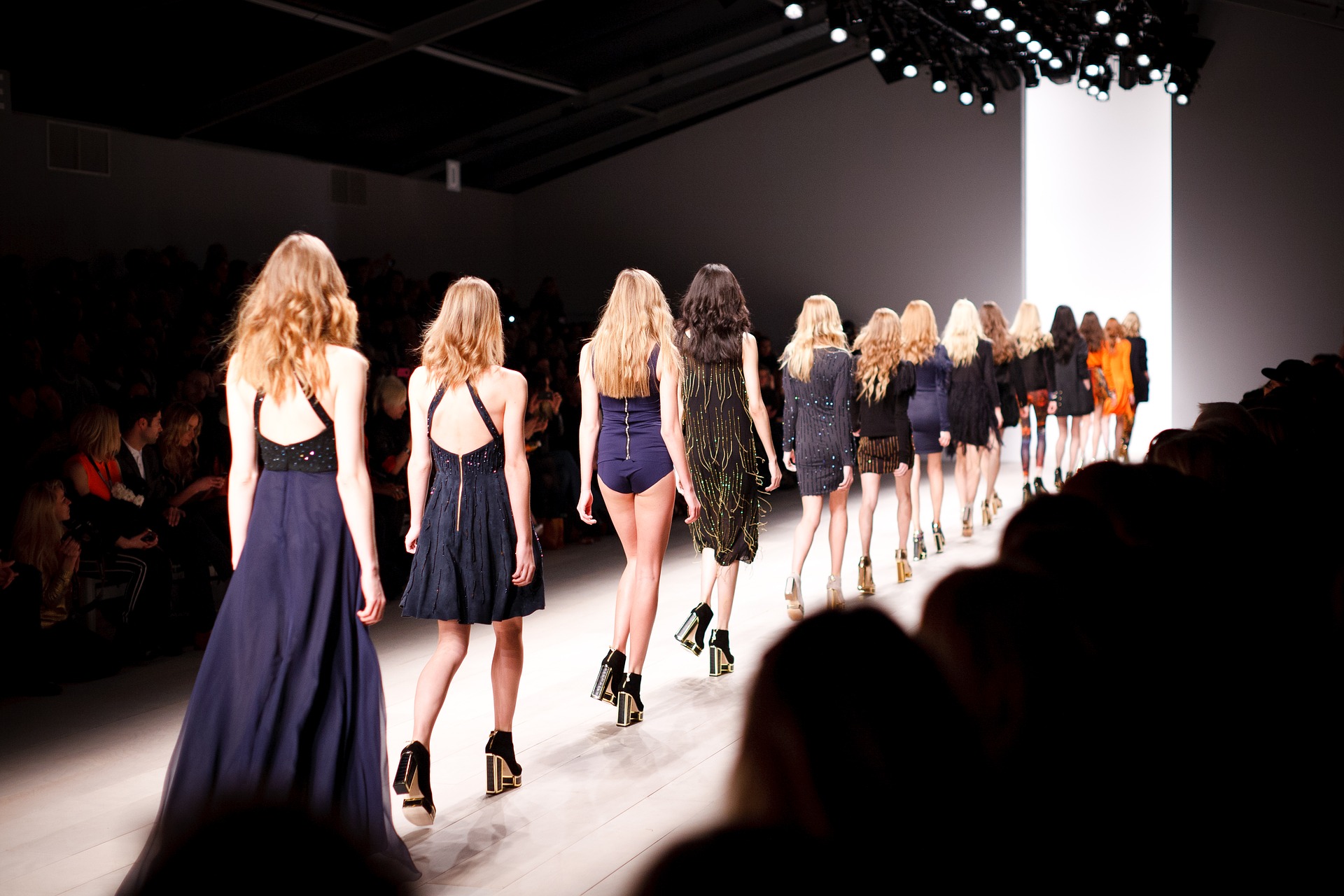 As we can see from the examples given above, Fashion GPS is a significant digital tool that shapes the PR work as well as influencing how businesses can develop their companies through the tools that Fashion GPS provides.  The features of the Fashion GPS system shows that digital tools designed through the needs of an industry can actually impact an industry in a positive way.