IT'S TIME TO TALK ABOUT FETISHES IN THE MEDIA FROM TRUE BLOOD TO FIFTY SHADES OF GREY.
It's my final blog post (I hope you don't miss it too much) and so I thought why not take a journey through fetishes in television and film. I hope you enjoy.
FILM
FIFTY SHADES OF GREY

Image source: https://commons.wikimedia.org/wiki/File:Fifty_Shades_of_Grey_movie.png
The Fifty Shades of Grey films were one of the most highly anticipated films after the release of author E.L. James novels of the same title. There are 5 books in total and over 25 million copies sold worldwide released from 2011 to 2017, the last two being from the perspective of the other main character Christian Grey. Three films have been released for far, Fifty Shades of Grey, Fifty Shades Darker and Fifty Shades Freed.
WHAT ARE THE FIFTY SHADES OF GREY FILMS AND NOVELS ABOUT?
Fifty shades are an American film trilogy based on the novels, they are described as erotic romantic drama films. It starts with the main protagonist Anastasia "Ana" Steele, a literature student who is given the opportunity to interview Christian Grey, a very wealthy businessman. She becomes romantically close to him but soon starts to realise his need for control which is then incorporated into his BDSM lifestyle.
The books and then films were and still are a massive hit with females of all ages with the first film being released in 2015 and the last in 2018. The big component of it's popularity was how it so openly spoke about BDSM and how someone that never even considered it could be taken over with desire. There's a possibility it could of opened many peoples minds to BDSM or given them the confidence to explore the fetishes they've always wanted to without shame.
Of course, anything typically taboo received backlash, especially from the BDSM community that have lived this. There were negative comments on how it was an unrealistic representation on BDSM, the problem being that in the books and films Ana says yes to doing sexual things with Christian that she's not comfortable with, only to please him and give him sexua; gratification, even when it means that he will be inflicting pain on her. This could lead people to have a more casual attitude towards sexual abuse or rape, it may seem like a big jump but because of its popularity from all ages it is plausible.
365 DAYS
365 days blew up this year, I recall many people telling me to watch it during lockdown. There were comparisons to Fifty Shades of Grey because of how sexually powered it is, but the main reason people watched it was because of the lead male role Massimo Torricelli, played by Michele Morrone.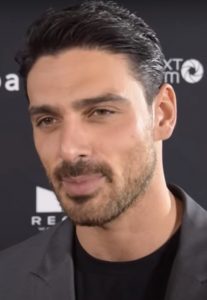 Image source: https://commons.wikimedia.org/wiki/File:Michele_Morrone_2019.jpg
WHAT IS 365 DAYS?
It is a Polish erotic romantic drama film and like Fifty Shades of Grey is based off of a novel. The plot follows Laura Biel a fiery executive who is kidnapped by Massimo Torricelli, a man part of a Sicilian mafia crime family. Laura is given 365 days to fall in love with dominant Massimo. During there time together he man handles her, ties her up and is just all round aggressive when he doesn't get his own way – baring in mind he kidnapped her and expected her to just act submissive and do as she's told. Needless to say, she doesn't but in the end, they do end up together.
A PROBLEMATIC FILM
I'm not going to sit here and act all high and mighty, I have eyes, he is of course extremely attractive and as a matter of fact so is Anna-Marie Sieklucka the actor who plays Laura, the sex scenes were extremely raunchy and I'm only human. But first of all he kidnaps her and then tells her she has 365 days to fall in love with him and then tries to act like it's not a big deal by giving her expensive clothes and getting his employees or servants or whatever to cook for her. In my eyes that screams RED FLAG, at what point does it become influential to a younger generation, do we really want to teach them that it's to treat someone badly as long as you buy them stuff?.
Secondly, there's a scene where Laura enters Massimo's hotel room, she teases him (I belive as a tactic to let her go) and then wants to leave, he doesn't let her leave, he straps her down and restrains her arms and legs, she's naked under her dressing gown and her arms and legs are wide open, she's then made to watch him receive oral sex from a sex worker.
This all screams toxic and abusive, yet she still falls in love with him, or are we forgetting the psychological response to this, Stockholm Syndrome. If you don't know what Stockholm Syndrome is, it's a condition in which hostages develop a psychological alliance with their captor. This film fetishes Stockholm Syndrome and toxic relationships which is extremely problematic.
MAINSTREAM/MODERN VAMPIRE FILMS AND TELEVISION SERIES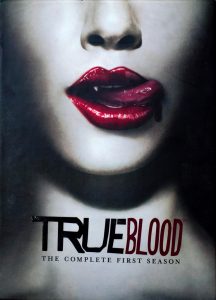 Image source: https://www.flickr.com/photos/paul_garland/4744062590/
I for one love a good vampire film or television series, I've watched every series of Vampire Diaries twice, I thoroughly enjoyed true blood and of course I've watched the Twilight films – sorry not sorry and my favourite part about the 2004 Van Helsing film, was the vampires. I've often revelled in the idea of being a vampire, imagine the speed, the strength, mind control, the immortality (which also means you never age) and the sex. I'd have to drink blood but beggars can't be choosers in this situation.
THE FETISHISATION OF VAMPIRISM
The main point I want to talk about is the oversexualising and possible fetishising of being a vampirism. Vampires are murderous, blood lusting creatures that if they were real would be a threat to human civilisation, but nowadays they are portrayed as being sexy and provocative which sort of makes you forget about the fact that majority of them go around feeding on people like human blood bags.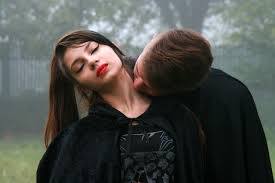 Image source: https://www.needpix.com/photo/488226/vampire-bite-halloween-free-pictures-free-photos-free-images-royalty-free
In a 2017 Daily Mail article a couple Lea and Tim from Austin, Texas spoke about their experience with Hematolagnia the BDSM blood fetish. They met at a festival and not long after they began cutting one another with razor blades and using syringes in order to draw blood and feeding on each other. This particularly fetish has dangers to it, the overload of iron our body would get from constantly drinking blood or the possibility of spreading diseases such as HIV or Hepatitis. I'm not shaming anyone for having this fetish but it's important to consider the risk factors.
The vampirism fetish can be separate to Hematolagnia as not all people that have a fetish for vampires necessarily have a fetish for blood. It could just be the exploration of dominance and that it may make people feel more powerful in the bedroom. There's of course lots of costumes and props that can be added into the vampirism fetish (without the actual need to draw blood from a partner) such as: vampire-branded condoms, a twilight inspired dildo and a fleshlight with fangs.
Either way if you plan on doing either, remember to do research and stay safe.
BONDING
The Netflix original series Bonding is a great watch, it's filled with 3 things I love, friendship, sex and dark comedy.
WHAT IS BONDING?
Bonding is a Netflix Original dark comedy that follows the two main characters Tiffany "Tiff" Chester and Pete Devin into the dominatrix scene. Tiff is a psychology student who also moonlights as a dominatrix, Pete is a waiter and aspiring comedian, the only problem is he's too nervous to go on stage. They reconnect after some while and Pete becomes Tiffs assistant (well really he's her b*tch at first), as the show continues Pete learns that he's quite good at being domineering and it helps with his confidence in comedy whilst Tiff is learning to show her softer side and open up a little bit.
Although I'm not a part of the dominatrix/BDSM community, I have to say I enjoy watching how light-hearted it is and it doesn't shy away from fetishes such as golden showers and tickling. It's good to see how BDSM changes Pete's life for the better, he becomes more romantically and sexually adventurous and brings both of them closer as friends in some ways. I'm going to leave the trailer below and you can decide if this is something you'd be interested in.
THIS IS MY LAST BLOG POST FOR NOW, I HOPE YOU ENJOYED IT AS MUCH AS I ENJOYED WRITING. TTFN (TA TA FOR NOW).
DON'T FORGET TO FOLLOW THE FETISH INSTAGRAM AND TWITTER.