SEXUAL STIMULI, KINK OR JUST SENSORY SATISFACTION, COULD ASMR BE CONSIDERED A FETISH?
For my first blog post I thought I'd start light with something that isn't technically defined as a fetish, ASMR.

noun: ASMR
"ASMR is triggered by things like whispering voices, paper tearing, and scalp massage"
ASMR (Autonomous sensory meridian response) is something that has become increasingly popular throughout social media platforms with lots of different people all over the world taking advantage of the online following that comes with the satisfactory imagery and sounds of slime, people eating, and cutting soap in the form of videos or audio recordings.
The chances are if you use social media you've most probably stumbled across these videos, you've either liked them, disliked them, or thought they were partly bizarre and didn't want to admit to your friends that you do like them, or maybe, just maybe you've found them sexually arousing – that's what I want to find out anyway.
THE BEGINNING OF ASMR
Believe it or not the first time ASMR was ever publicly talked about was on an online forum, in there for the first time an individual with the username 'okaywhatever' spoke about the experiences they had with ASMR which attracted hundreds of responses, titled 'weird sensations feel good':
 "i'll just be sitting or whatever doing whatever and it happens. its like in my head and all over my body. if i get an itch when i'm experiencing the sensation i won't scratch it cause the itch helps intensify it. i also like to trace my fingers along my skin because it feels good when experiencing the sensation. sometimes my eyes will water."
It's important to remember at this time ASMR wasn't even a word, still people began to resonate with the feelings and sensations the individual on the forum were talking about, but because it was such unknown territory it was first considered a subject outside the realms of "normality" just like fetishes would have been before they were labelled as a fetish.
The development of ASMR came after this one post in an online forum, Jennifer Allen was one of the people reading through the thread on SteadyHealth as she was also curious about what she had been experiencing herself. She had found that people had fears around the reactions of other people, they didn't want them to think that what they were experiencing made them perverted or weird. This could of course become more confusing when people started to use the phrase 'brain-gasm', this connected that particular feeling to that of an orgasm and gives off the vibe that this could be potentially sexual in nature.
After this came the first ever ASMR video by WhisperingLife, the earliest known audio and visual of ASMR, something that people who enjoyed this kind of thing could have easily accessible to them without having to feel weird about asking someone to speak slowly to them in order to achieve that fuzzy feeling they had craved.
Video source: https://www.youtube.com/watch?v=IHtgPbfTgKc
SO, IS IT A FETISH OR NOT?

Fast forward to present day, you can see the links between the two socially such as any stigma or negative connotations that could be attached to ASMR and fetishes.
You could also argue that the ASMR eating videos could be linked to eating fetishes such as the Korean phenomenon Meok-Bang where professional people eat on live streaming channels for money, but has also become more popularised by men that like to watch younger attractive women eat for money and Sitophilia which is the sexual arousal through the use of food such as applying food to the body, face or clothing.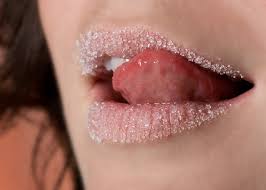 Image source: http://www.freestockphotos.biz/stockphoto/17616
Craig Richards, the co-ordinator of the largest database on ASMR has considered why some people experience ASMR from an evolutionary-biology understanding and believes in adulthood it could contribute to intimacy between mates, to me this leaves space for the possibility that as we've evolved it could be a way to connect two people sexually through whispers and tingles and form sexual arousal.
A fetish can also be defined as sexual fixation on a non-living object or non-genital body part, with ASMR being sounds that come from the body or use of the body such as squeezing slime or eating this could be another indicator of fetishism.
From most of the articles about the link between the two they mostly state that the majority of people who experience ASMR do not consider it sexually arousing but pleasurable which leaves room for a percentage of people that do watch ASMR videos and are ready to masturbate or heighten a sexual moment. Incorporating ASMR into your sex life could be considered the same as using porn, with most of the videos featuring young attractive people who's to say it hasn't already become some peoples very own home alone fun.
In my opinion ASMR could be considered a fetish. It's the grey area, the blurred line between sexual arousal and complete sensory satisfaction.
IN THE NEXT BLOG POST I WILL BE TALKING ABOUT THE SUGAR DADDY AND SUGAR BABY COMMUNITY.
DON'T FORGET TO FOLLOW THE FETISH INSTAGRAM AND TWITTER BELOW FOR UPDATES ON THE NEXT BLOG POST.