HOW FAR WILL SOME PEOPLE GO FOR SEXUAL PLEASURE AND PARAPHILIA?
DISCLAIMER – THERE ARE SOME READERS THAT MAY FIND THIS BLOG POST DISTRESSING.

No matter what you're into there is almost always a dating app that you can find to explore your kinks and fetishes, with so much out there no wonder these sites and apps are becoming increasingly popular.
There is variation between different sites, but most commonly users have the option to remain anonymous (with a choice of username) once they've signed up and can browse through other users close by. There are then different categories to choose from, these include different types of fetishes or kinks.
The purpose of this blog post isn't to kink shame, but to also give another perspective on fetishes in the digital age, with endless possibilities can also come danger. These sites and websites are safe to an extent just like any other dating app, they all have risks, the only difference is with fetish apps it gives people the possibility to be opened up to a world of dangerous or harmful fetishes. There a vast number of fetishes, ones that people are most familiar with such as foot fetishes, golden showers and bondage. On the other hand, there are more extreme fetishes.
EXTREME FETISHES
WARNING – IF YOU WISH TO CONTINUE READING PLEASE BE AWARE THAT THERE ARE MENTIONS OF SEXUAL ABUSE, ANIMAL ABUSE AND CHILD ABUSE THAT ARE LINKED TO THE DEFINITIONS.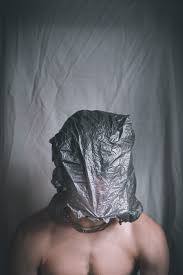 Image source: https://www.pexels.com/photo/man-with-plastic-bag-on-head-4006051/
Autoerotic asphyxiation – the act of smothering or strangling oneself, intended to increase sexual arousal that can result in a euphoric high. It can be extremely dangerous and has led to many deaths.
The fetish for permanent disfiguration and/or permanent bodily injury – some submissives get turned on by the thought of this, this is of course extremely dangerous and illegal.
Ederacinism – the fetish of ripping off your penis and testicles, if you have contemplated doing this you should seek professional help from a therapist, this is dangerous and can be due to impulse because of sexual shame.
Acrotomophilia and apotemnophilia – Acrotomophilia is sexual attraction to amputees and apotemnophilia is the desire to become an amputee. If you become sexually aroused by the thought of becoming an amputee, you should speak to a therapist.
Bug chasing – this is when HIV – negative people look to HIV positive people in order to catch the virus. There are criminalisation laws in the UK that prosecute people who give HIV to people intentionally or recklessly.
Frotteurism – the fetish for groping people in crowded places, this is non censual sexual harassment and you could be prosecuted for it.
Somnophilia – this is when someone becomes erotically aroused from intruding on a stranger sleeping or waking them up by touching them sexually. People cannot give consent in their sleep this is sexual abuse and is a criminal offence.
Hebephilia – the sexual attraction to children between the ages of 11 to 14. Children cannot consent to sex. This is a serious criminal offence, do not have sex with children.
Paedophilia – discerned from hebephilia is the sexual attraction from an adult to a pre-pubescent child. This is a serious criminal offence and is in no way acceptable.
Necrophilia – the fetish for corpses, this is illegal in the UK under the Sexual Offences Act 2003. The dead cannot consent, and it is hugely disrespectful to engage in sexual penetration or sexual acts on a corpse, do not do it.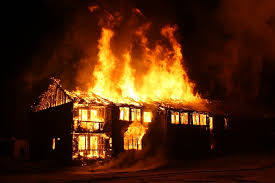 Image source: https://pixabay.com/photos/fire-burning-house-flame-2946038/
Symphorophilia – the fetish for accidents, tragedies and disasters. It's the arousal of watching (or staging) car crashes, house fires, collapsed bridges, natural disasters, etc. This is very dangerous and can lead to the death of the person and other people.
Hybristophilia – the fetish for dangerous, reckless or illegal behaviour.
Pyrophiliacs – the fire fetish, a pyrophiliac experiences sexual arousal from starting fires or seeing an open flame. This is also extremely dangerous.
Vorarephilia – sexual arousal from the idea of eating another person's body parts or being eaten. More commonly known as cannibalism.
The crush fetish – individuals who are turned on by watching people crush small items, insects and animals. The crushers are usually women wearing high heeled shoes in videos. These videos where they are crushing insects and animals are banned in the UK and United States. If you see any of these videos you should report them for animal cruelty and if you are turned on by these videos you should speak to a professional therapist.
Rape – rape is a crime, if someone hasn't consented to having sex you should not force yourself on them, I cannot stress that enough. Some people have sexual fantasies about rape and in the BDSM community may roleplay this between a dominant and submissive, this being consensual. You should call 999 to report rape and refer to https://www.gov.uk/report-rape-sexual-assault for more advice.
Abasiophilia — a fetish for people with limited mobility or a disability. This is ethically wrong because the individual will become aroused from watching a disabled person or someone with limited mobility, struggle without the help they need to get around. This is cruel, dehumanising and abusive.
Hybristophilia – the sexual attraction to people who have committed or are still committing terrible crimes such as rape, torture, murder etc.
Autassassinophilia – the suicide fetish and being aroused by the thought of your own death. If you are having suicidal thoughts you should call the Samaritans helpline 116 123 or visit the Samaritans website https://www.samaritans.org/.
Climacophilia – sexual arousal from watching someone fall down a flight of stairs or falling down the stairs yourself. It is dangerous to purposefully fall down the stairs and it is not acceptable to push someone down the stairs ever.
Zoophilia – the arousal from nonhuman animals e.g. dogs, cows, horses, sheep, etc. Most people have heard of bestiality, this is the actual act of humans having sex with an animal (again a criminal offence). It is also very dangerous and can lead to death.
Erotophonophilia – the murder fetish. This is extremely dangerous, if you believe you have this fetish you should seek psychological help immediately and if you know someone with this fetish you should report them to the police.
https://www.advocate.com/sexy-beast/2017/4/21/22-terrifying-sexual-fantasies-must-be-talked-about#media-gallery-media-18
DEATH BY FETISH
ASPHYXIATION
With all these extreme fetishes out there of course, this adds to the risk factor of fetish apps. Asphyxiation is the most dangerous fetish as it is linked to the most deaths. The unfortunate part of this fetish is people becoming unconscious whilst depriving themselves of oxygen but the asphyxiation continuing and killing them. It also increases the risk of a heart attack. There is also a bigger risk of things going wrong if the individual is intoxicated with drugs or alcohol and the measures used to ensure safety do not work. Although there are no recorded statistics for erotic asphyxiation deaths in the UK, the United States however has between 250 – 1000 deaths a year due to this fetish.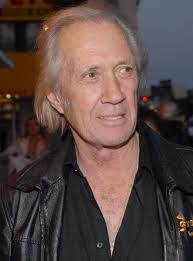 Image source :https://pt.wikipedia.org    /wiki/Ficheiro:David_Carradine_Polanski_Unauthorized.jpg
American actor David Carradine was found dead in his hotel room in Bangkok, Thailand. He was found by police officials hanging by a rope in the rooms closet, it was presumed suicide but then an autopsy revealed that it was the result of autoerotic asphyxiation. His two former wives stated publicly that his sexual interests included bondage.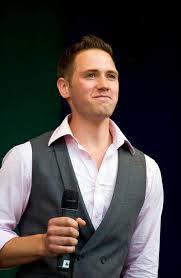 Image source: https://commons.wikimedia.org/wiki/File:Kristian_Digby_2009.jpg
Another famous case is Kristian Digby an English television presenter and director. He was found dead on his bed, the post-mortem examination results were inconclusive. Then about 9 months later the inquest for his death was re-opened, the police stated Digby has been found dead on his bed wearing only his boxers with a plastic bag over his head. His body was also found next to a canister of ethyl chloride. There was no trace of it in his bloodstream or any other drugs or alcohol, the coroner's verdict was death by misadventure.
Fetishes more common in men, this is because men are more aroused by visual images than women and therefore find objects and fetish-wear more visually stimulating. So, it could make sense that more men are dying from autoerotic asphyxiation.
GRACE MILLANE'S DEATH
In December 2018 Grace Millane was murdered on a tinder date. Her body was found on 9 December, there was evidence of asphyxiation and restraint due to the bruises on her body, she was also stuffed into a suitcase. Three female witnesses testified against the defendant saying that he liked machoistic and bondage sex which includes choking. The defence attempted to argue that it was an accident and the defendant panicked they realised Millane was dead, but it was consensual as she was also interest in bondage including choking. She had also been connected to the fetish app Whiplr where she had stated to another user that she had an interest in bondage, using a gas mask for "breathplay" and electrical nerve stimulation.
These are only a few known tragedies that have happened because of fetishes, they may not be directly connected to fetish dating apps but with the wide range of variety on these apps it's best that people try to stay as safe as they can, first of all meeting people in public places and do as much research as possible before engaging in new sexual activity including BDSM. Below are some safety tips and the links to websites.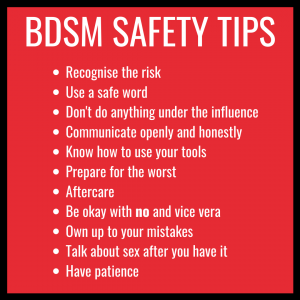 https://badgirlsbible.com/bdsm-rules
https://www.buzzfeed.com/annanorth/7-tips-for-safe-and-happy-bdsm-sex
IN THE NEXT BLOG POST I WILL BE TALKING ABOUT ONLY FANS AN FETISHES.

DON'T FORGET TO FOLLOW THE FETISH INSTAGRAM AND TWITTER BELOW FOR UPDATES ON THE NEXT BLOG POST.